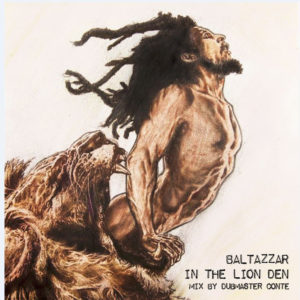 Baltazzar new album "In the Lion Den" out now:  Roots Reggae music with a magic touch of Dub.
New fresh rhythmns with conscious lyrics and inspiring melodies for this great debut album.
This master work includes twelve Baltazzar songs that were recorded, arranged, mixed and mastered at Magic Garden Studios by Dubmaster Conte. The album is distributed by Love University records.
A dub version of "In the Lion Den", also mixed by Dubmaster Conte, is planned to be released soon.
for more info click here.